Facebook Event
First things first: Here is the Facebook event for this show. Be sure to RSVP, and share it widely with your business and personal networks on all your social media channels! We'll be boosting the event as the show gets closer, but the more people we have 'interested' and 'going' before that happens, the bigger the crowds!
Vending Hours
Saturday: 11:00 a.m. to 6:00 p.m.
Sunday: 12:00 p.m. to 5:00 p.m.
overnight protocol
There will be overnight security both Friday and Saturday nights, so you are welcome to leave your booth and products set up. However, it is always wise to take all valuables with you, and we do recommend zipping up the sidewalls of your tent and/or covering up the products on your table regardless.
Please also note that the ground can get very dewey overnight, so don't leave anything water-sensitive on the ground!
Vendor Load-In
Load-in will be on Friday, August 2nd. You will be entering right at the corner of the baseball diamond, outlined in white below. Your spots will be marked with your booth number, but if you need help finding where you're at, come find us at the UCU info booth — and even if you find your spot on your own, please come check in once you arrive!
After unloading your car at your booth space, you must re-park your car (street parking is available) as soon as possible so as to avoid congestion.
You may load in on Saturday morning between the hours of 7:00 – 9:00 a.m. if you prefer (but no later than 9:00 as the parade will be starting soon after that!) but please be aware that no staff will be available to help before 8:00 a.m. Please email us if you would like to do this instead of the Friday load-in.
Electricity
Is not provided, as the organizers don't have a good way to bring power down the vendor lines without adding a big tripping risk. So, be sure to bring battery-operated lights for when it gets dark (easily purchased at Ikea or at the hardware store).
Booth Details
Booth size is 10′ x 10′
You will need to bring your own EZ-up
There will be overnight security, so you won't have to tear down your booth on Saturday night. Although, do not leave anything super valuable, as it is not the responsibility of UCU or Magnolia Summerfest
If you are a food-related vendor, you'll need to make sure you have your temporary food service permit on hand in case the Health Department comes to check
You will be providing your own tent and weights (jugs of water work well if you don't already have tent weights). Please note that weights are now mandatory for all our outdoor shows.
---
Parks Fee
This year rather than taking a 10% cut of your sales (which is required by the Seattle Parks Department for any vending that takes place within a city park), the Parks Department will be taking a flat $30 fee for their Parks Fee. This will be automatically added to your booth fee invoice, so we won't need to collect anything from you at the show itself.
Load-Out
Sunday load-out will start at 5pm. Cars can come on the grounds.
Here's an overhead with access lanes in white. Wide vehicles will have to move west (to the left) and turn south. Regular cars can move directly south behind the backstop of the soft ball field.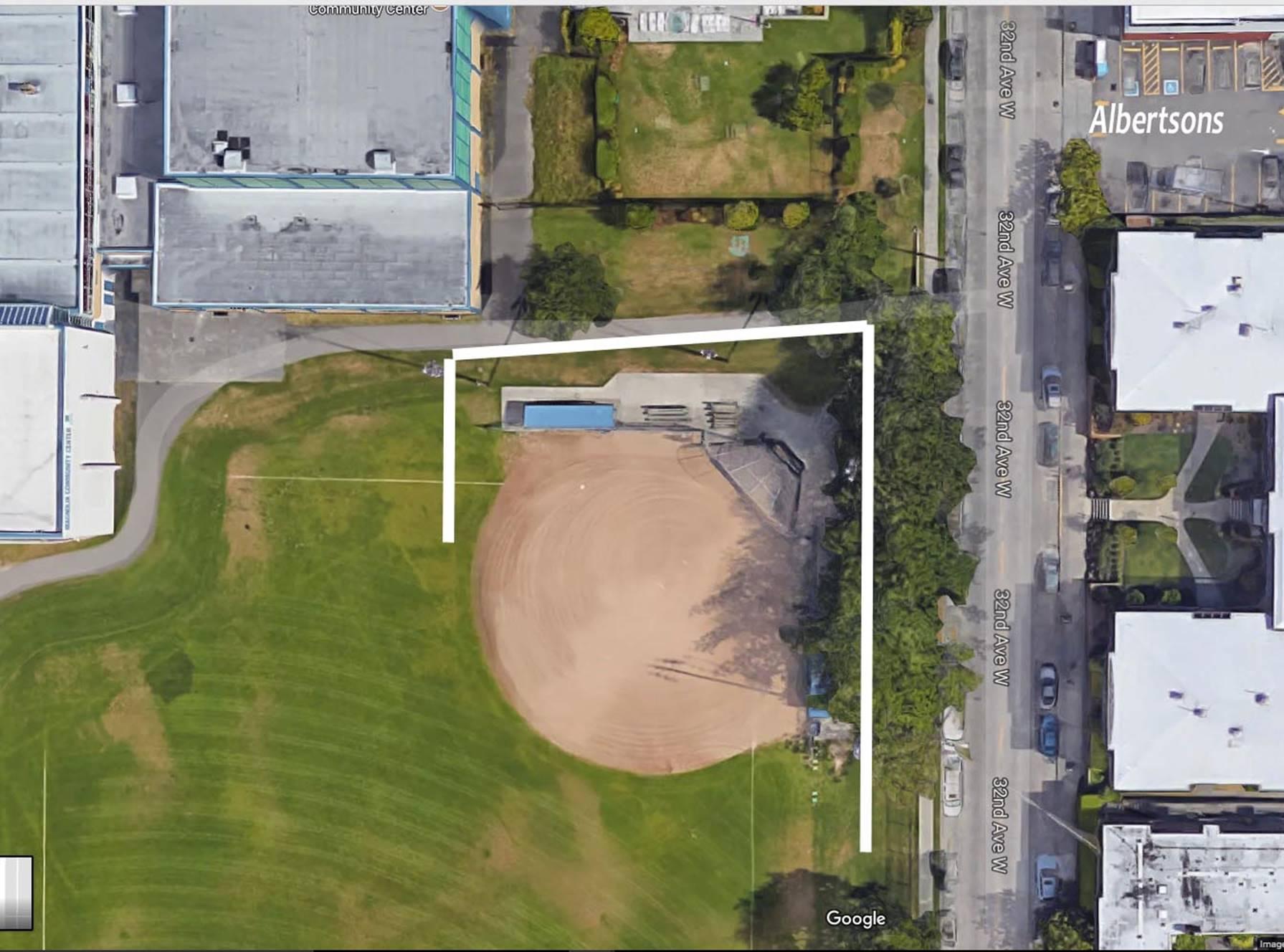 booth map
Click to download
booth assignments
Click to download
load-in schedule
Click to download