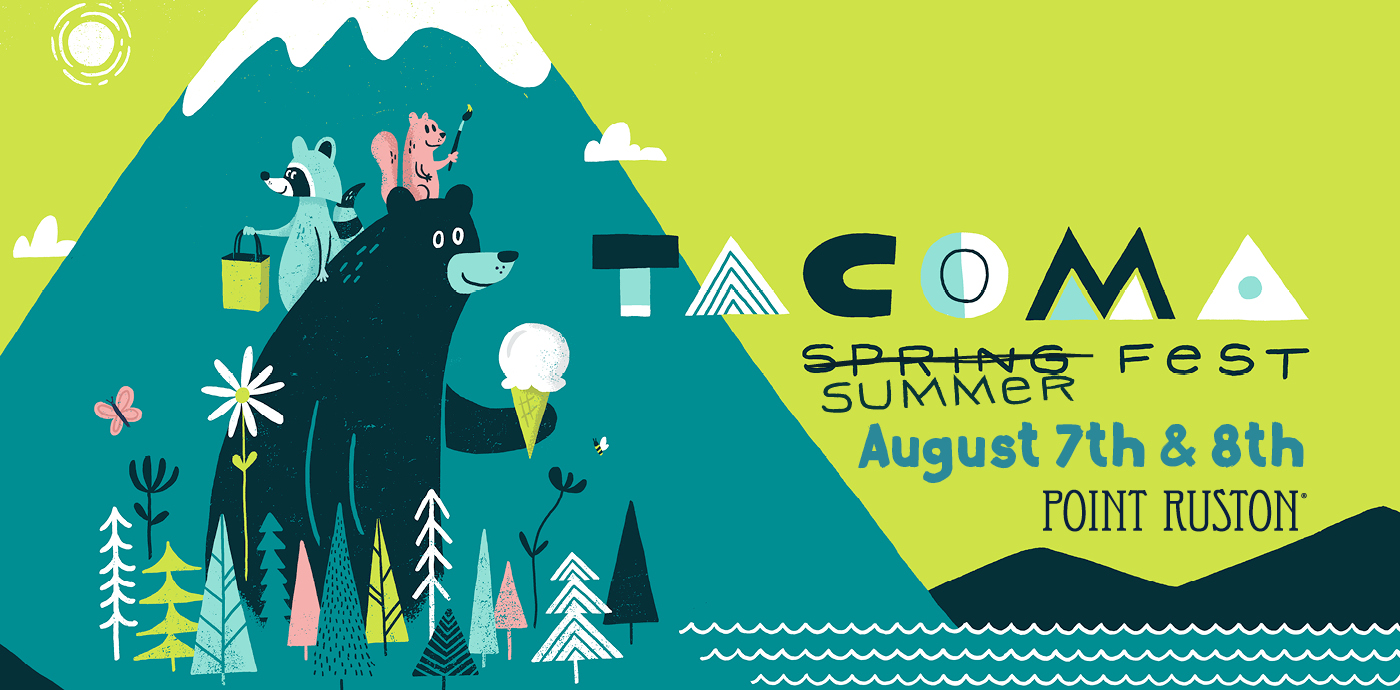 Saturday & Sunday, August 7th & 8th

11am – 6pm
point ruston
We are so excited to announce that Tacoma Spring Fest will be returning in 2021! Just to be extra safe with the pace of vaccine rollouts we are pushing this show from our usual June date to the beginning of August…which technically makes this Tacoma Summer Fest this year!
2020 was a hard year for so many small businesses and we want to help them make up for lost time/revenue. Often many makers rely on shows to help carry them through the year and with all the cancellations last year, many small businesses suffered a tremendous loss. We all understand why we did what we had to do, but we are THRILLED to be back and giving businesses these opportunities once again!
As we navigate these months leading up to the show, our team will be following the guidelines from the state and the CDC. Our greatest hope is that this can be a celebration with food trucks, 75+ amazing handmade makers, games and fun for the entire family! We can't wait to see you all again!
Vending INFORMATION:
Date: Saturday & Sunday, August 7th & 8th (you may apply for either date, or both!)
Vending Time: 11am-6pm
Load-In: 8am-11am
Load-Out: 6pm-8pm
Booth Fee: $225/day (food trucks are $300/day or $450 for full weekend)
Electricity is available for an additional charge.
This is an OUTDOOR show.
Booth Size: 10′ x 10′ raw space
The location was excellent. I so appreciate that you hosted a show in the Tacoma area!
august 7h & 8th

11am – 6pm
point ruston