***now two weekends!***
Saturday, august 15th & saturday, august 29th

point ruston
11am – 6pm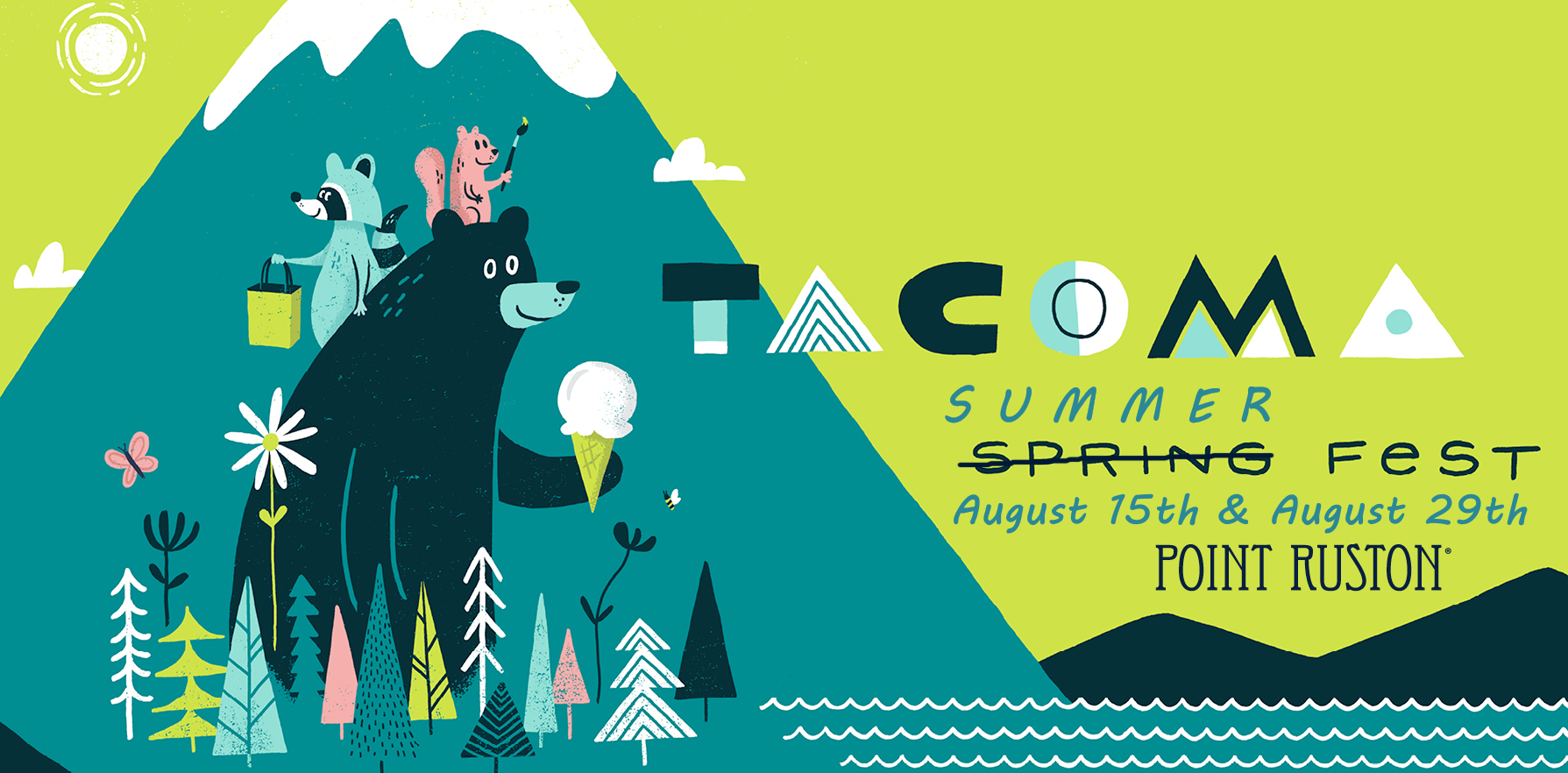 new information about this reschedule and COVID precautions
We have rescheduled Tacoma Spring Fest, with new safety protocols in place, for TWO separate dates: Saturday, August 15th, and Saturday, August 29th!
This year, you'll find Tacoma Spring Fest in a new location, just outside of the soon-to-be-open year-round Point Ruston Public Market.
Corona virus safety protocols will be in place so remember social distancing, bring a mask, and be kind to your fellow shoppers, market staff, and vendors. This year has been difficult for everyone, and we are doing everything we can to help small businesses start to get back on their feet. Thankfully, outdoor public events are one of the safest ways we can do that right now, so your cooperation with the following safety protocols will be greatly appreciated:
All vendors and shoppers must be wearing face masks
There will be fencing around the perimeter of the event; we will be monitoring entry/exit points to ensure the event does not become too crowded, and will limit shopper entrance if we approach that threshold
Vendor booths will be spaced 6' apart to ensure adequate and easy distancing
There will be sanitizing stations at the UCU Info Booth, as well as at entry/exit points
Ample restrooms and handwashing stations will be provided
Vendors will be encouraged to have sanitizer at their booth
We will be encouraging vendors to sanitize frequent-touch surfaces such as tables, cash boxes, and POS screens often (the latter after each shopper use).
There will be no sampling from food vendors, with the exception of pre-packaged samples
Vendors will be encouraged to plan their booths with all items displayed at the front, so that shoppers will not have to walk inside the booth to shop
UCU will hire additional staffing to ensure social distancing is maintained and respected
2019 was our first year debuting Tacoma Spring Fest, and it was a gigantic hit! We were so thrilled with the turnout, and vendors and shoppers alike adored the beautiful setting of Point Ruston for this show. With all of the amazing art museums, great restaurants, great shopping, we have truly fallen in love with this area.
Originally scheduled for the beginning of June, we've rescheduled this show for TWO different Saturdays in August! Rest assured we will be taking all possible precautions to ensure the safety of our vendors and our shoppers regarding COVID. Please see below for details.

While some vendors may be vending both days, most will be rotating out, so there will be fresh faces to see each day and we hope you'll join us for both of these fantastic shows!

This new public mixed-use space has an amazing view of Mt. Rainier, and has many sweeping views of the water and the ridge lines, a public park right down the steps from where our vendors will be, and a long biking/walking trail spanning the waterfront. Not to mention, it's right by a bustling movie theater, numerous bars and restaurants, and apartment buildings.
We are pleased to have the space to be able to feature 75 handmade artists and makers, of the quality fans have come to know and expect from our shows.
We hope that this event will bring more awareness to the south-enders about UCU and what we do. We'll also have food trucks, and with the neighboring restaurants' outdoor patios essentially serving as built-in beer gardens, [depending on the county's COVID restrictions, of course] we expect shoppers you'll want to stay and make a day of it!
I loved this event! Thank you so much for providing parking, that really helped take off the stress of finding and paying for parking at my first event. The location was so unique and I haven't had the opportunity to vend at an event quite like yours. I really enjoyed it and hope to be back!
apply here!
we have already juried for this show, but you may apply to be on the waitlist
august 15th & 29th

11am – 6pm
point ruston