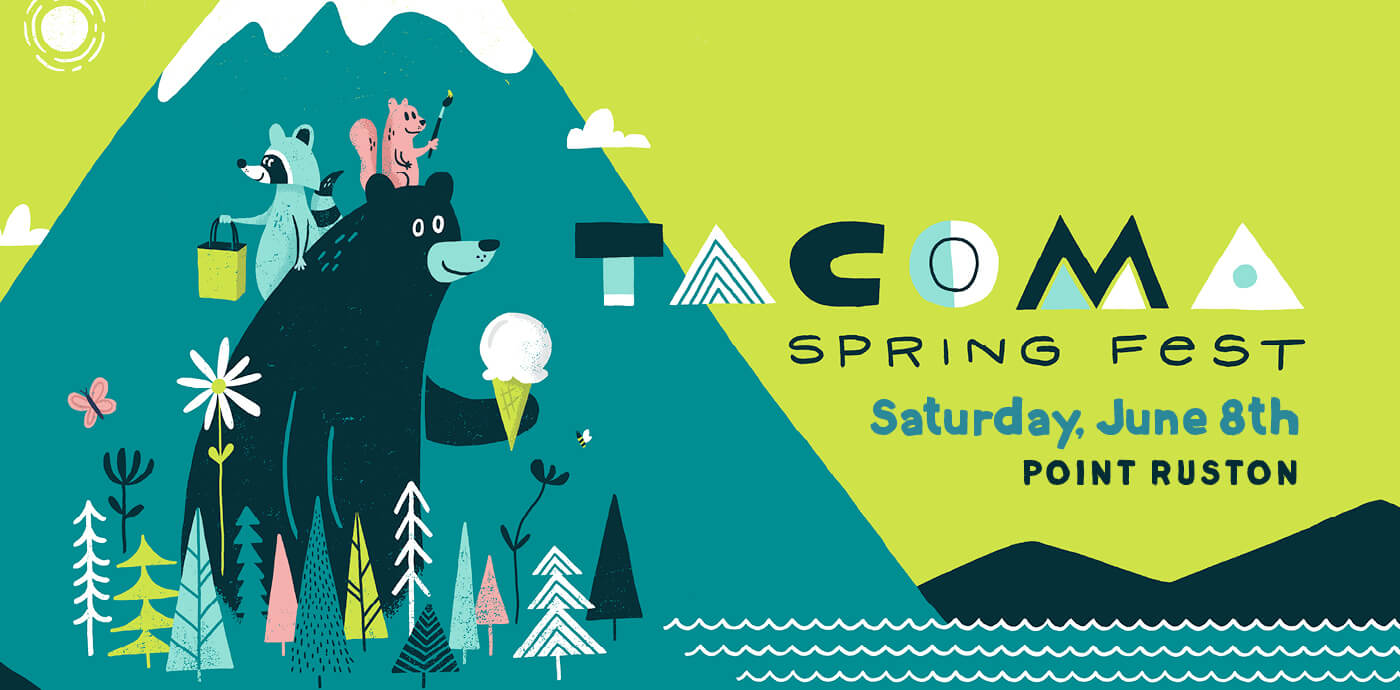 We are thrilled to be adding another new event to our show roster this year! We are heading down to Tacoma! We love Tacoma! With the amazing art museums, great restaurants, great shopping, we have truly fallen in love with the area.
Last year we branched out to the north end by debuting the Edmonds Spring Fest last year, and that exceeded our expectations so well that we decided to throw some love to the south end as well. Tacoma is an exciting area and we are so thrilled to be hosting our first Tacoma Spring Fest in the beautiful area of Point Ruston. This new public mixed-use space has an amazing view of Mt. Rainier, and has many sweeping views of the water and the ridge lines, a public park right down the steps from where our vendors will be, and a long biking/walking trail spanning the waterfront. Not to mention, it's right by a bustling movie theater, numerous bars and restaurants, and apartment buildings.
We are pleased to have the space to be able to feature 75 handmade artists and makers, of the quality fans have come to know and expect from our shows.
We hope that this event will bring more awareness to the south-enders about UCU and what we do. We'll also have food trucks, and with the neighboring restaurants' outdoor patios essentially serving as built-in beer gardens, we expect shoppers you'll want to stay and make a day of it!
Vendor applications for this show are open until April 5th