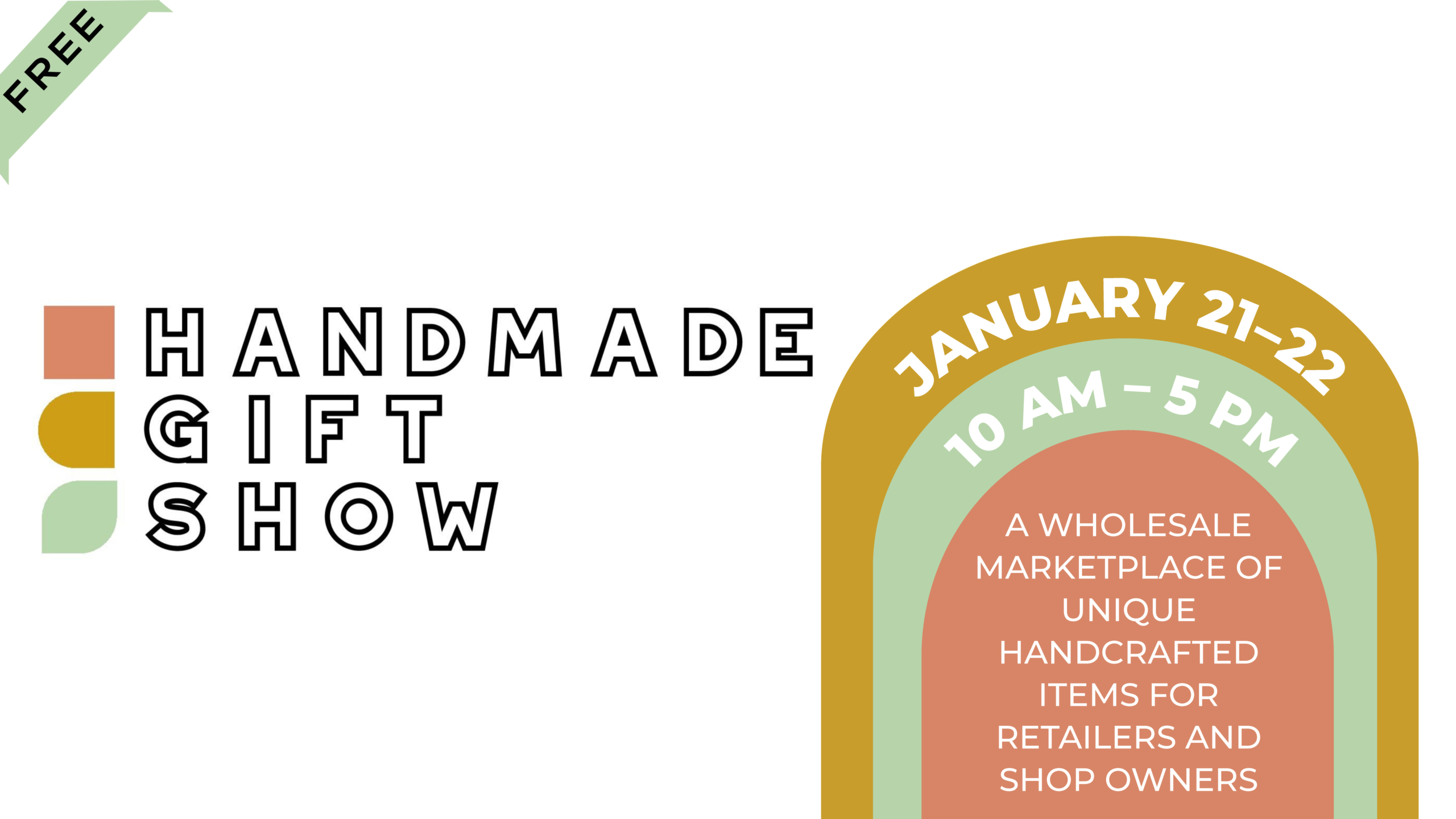 We have made the very difficult decision to cancel January's Handmade Gift Show. After sending out notification emails in October and then waiting for invoices to be paid, we've had over 20 vendors drop out. Although each had their own different reason, this is one of those shows where we really need the symbiosis of a FULL room of vendors to draw the types and numbers of buyers that we want to see through those doors, and since you've already registered for this event we wanted to make sure we had a full room of vendors to make it worthwhile for you to take time out of your day to attend.
It's an inertial pattern that can head in either direction, and unfortunately over the past few seasons it seems that it's not going the direction we want to see. While our January HGS right before COVID hit in 2020 was exactly the energetic mix of buyers and vendors that we wanted to see, it seems that since COVID this has been the one show that has not seen its bounceback. It could be the fact that Faire has begun to dominate this landscape, it could be so many shops closing since the pandemic, or the ones that are still open placing fewer and more conservative orders, or choosing to do their shopping online versus attending events like this one. We honestly don't know the reason, but as we approach the time in the season when we'd really be ramping up our buyer outreach, we don't feel that we can confidently sell this event with so few vendors, and we know it would not be beneficial to you to do so.
We have never had to cancel an event for non-COVID-related reasons, and are devastated to be bringing you this news. Growing your handmade business is SO MUCH WORK and we wanted to help. We love educating our vendors about ways to approach wholesale, and we love the idea of having a show that is strictly for buyers who are actually interested in handmade.
For those of you who have been attending our wholesale events for many years, we know you've come to expect a caliber of work and professionalism from our vendors, and for this reason we are still committed to only filling our shows with the best of the best–and if we can't bring you a full show of that, we'd rather cut our losses and see what new form this event could take down the road, rather than beginning a cycle of low expectations for our buyers, and in turn, our vendors. Thank you for your understanding and be sure to sign up for our mailing list if you'd like an update if and when we bring this show back–possibly in a different form–in the future!
You guys are AHHHHHMAZING! Thank you so much for providing us with this opportunity. It was such a huge bummer when the Seattle Gift Show went under and I was so excited when you posted this event. I seriously cannot wait for next year. I think this show is going to be just as awesome for many many many years to come!