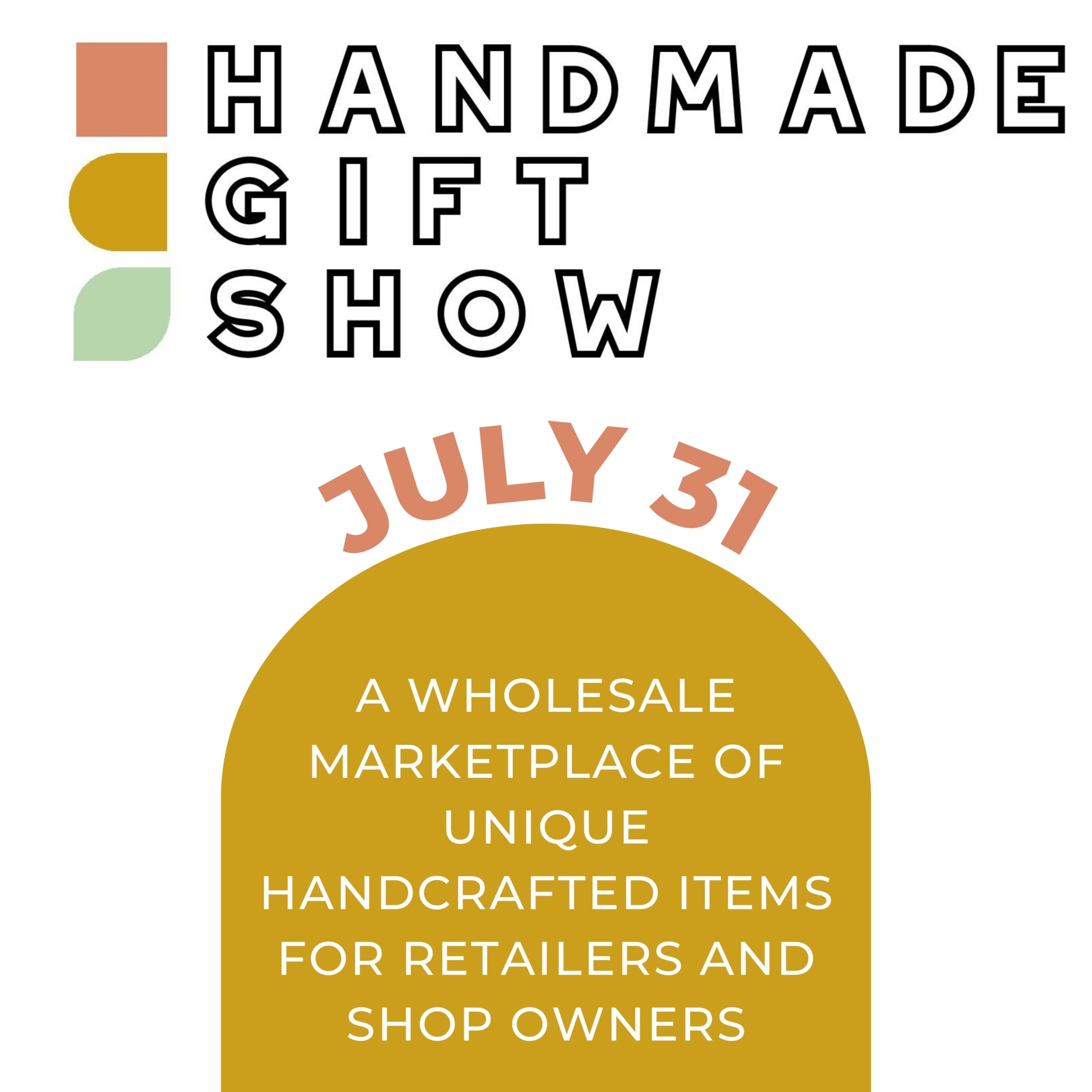 Hello, Buyers!
We hope that you are having a wonderful spring season, and are perhaps already looking towards your fall/winter buying season in just a couple of months.
We have been hosting our Handmade Gift Show in conjunction with our summer show for many years now. It's a great way for vendors who want to grow their business to stay after the weekend is over and make some new contacts. Plus, we know so many of our buyers' shops are closed on Mondays, so we hope that this date pattern works better for you too! We are excited to host this one-day event and would be overjoyed to see you there.
We love our vendors and feel like they offer unique products that have a fantastic story. Some of our old school vendors have gone on to be HUGE in the retail marketplace and Urban Craft Uprising is definitely a place to discover these new budding businesses. So come discover some new great makers, restock your shelves and make 2023 the best year yet!
This event is hosted each summer and winter, connecting vendors to shops in the PNW. We were thrilled to hear about all the great new accounts and orders that our vendors got at our recent January event, and are so looking forward to bringing it back again this July. We know this will be a great place for shop owners like yourselves to find some new handmade products for your stores, and to restock from your old favorites in time for the holiday season!
VENDING INFORMATION
Date: Monday, July 31st
Time: 10:00 a.m. – 5:00 p.m
Location: Magnuson Park Hangar 30
Booth Fee: $175 (5'x10′) / $275 (10'x10′)
Vendor applications are open until April 7th. After that date you will only receive a notification if accepted off the waitlist.
Please note: This is a WHOLESALE show, not open to the public. Your shoppers will be retail buyers and shop owners, intending to place wholesale orders with you.
PLEASE NOTE: This event is ONLY open to wholesale buyers and shop owners. Please only register for this event if you will be attending as the representative of a business interested in establishing wholesale relationships with our vendors.
UCU is Seattle's largest indie craft show, hosting over 150 independent designers, artists, crafters and makers at our biannual shows. Our wholesale events have been a big hit with buyers in and around the Pacific Northwest, as it offers a dedicated shopping experience so you don't have to fight through the crowds to have a conversation with our vendors.
We urge you to register as soon as you can, so you'll be kept in the loop as the event approaches!
Great variety of vendors, It was my first time going to this show, & I was impressed. I Have gone to Gift show for over 20 years so I was not sure what to expect. Very well done!
THANK YOU TO OUR GENEROUS SPONSORS!