Use the posters, and web buttons below to help promote the show! Stick one of our web buttons on your website or Etsy shop and be sure to link to http://urbancraftuprising.com!
Cover All The Social Media Bases
We really aim to make each show bigger than the last.  Here are some super quick and simple ways you can help us promote the show:
UCU Logo Overlay
Use these logos to overlay on top of your own images for use on your website, newsletters, or social media.
UCU Logo black

UCU Logo Color

Social Media Banners
Use these on your own social media!
Facebook Cover

Instagram Post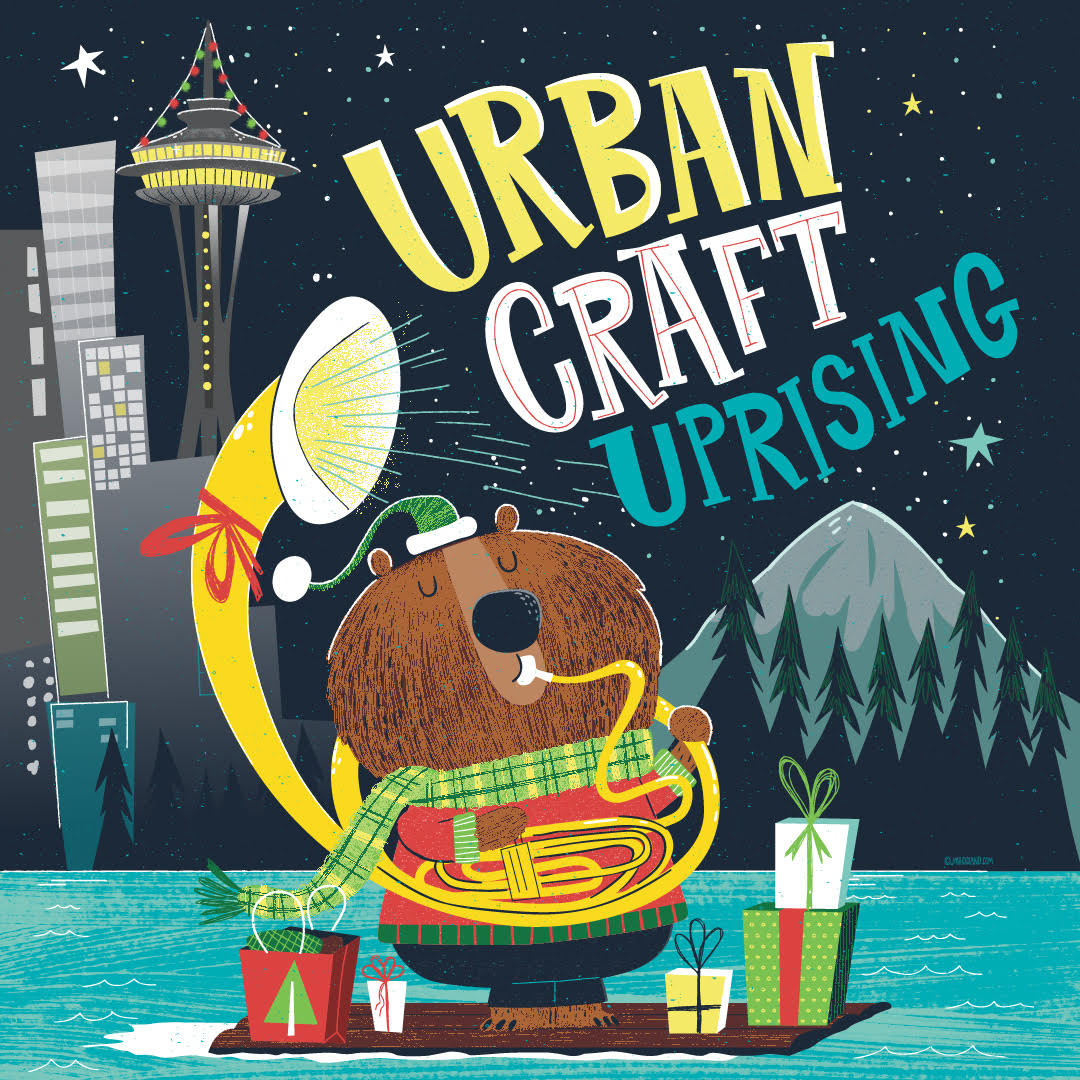 Newsletter Copy
To your fans:
This December, I am excited to be vending at Urban Craft Uprising's 15th Annual Winter Show!  At UCU, fans can choose from a wide variety of hand-crafted goods, including clothing of all types, jewelry, gifts, bags, wallets, buttons, accessories, aprons, children's goods, toys, housewares, furniture, paper goods, candles, kits, geekery, art, food, and much, much more.
Each show is carefully curated and juried to ensure the best mix of crafts and arts, along with quality and originality.  This bi-annual show features 150 vendors excelling in the world of craft, art and design.
Dates: Saturday, December 7th + Sunday, December 8th
Time: 10am-6pm Saturday; 10am-5pm Sunday
Where: Seattle Center Exhibition Hall (just beneath the Ballet)
For more information about the show, including directions, vendor listings, and more, visit the Urban Craft Uprising website.
If you're interested in seeing what I have been up to lately, this will be a great opportunity!
Hope to see you there!
Have you heard??
Keep an eye (and ear!) out for all the places we'll be advertising the show:
7 Billboards all around downtown Seattle!
Sponsored calendar listing at TheStranger.com
16 spots on KEXP in the weeks leading up to the show
Facebook & Instagram ads & event boosts
1,000 posters on poles in Seattle, and 100 oversize retail placements in the Northend
Tons and tons of social media chatter