We are makers, designers and artisans. we make things with our hands in our kitchens, bedrooms and studios. We love the creative process. 
Urban Craft Uprising is the preeminent indie maker event in the PNW. We aim to build local craft events that not only help makers build their business but we develop  events that inspire others to create.
TO FIND OUT ABOUT THE STEPS WE ARE TAKING TOWARD diversity, equity, and inclusion in our events and our application process, please see our dei impact statement.

Urban Craft Uprising's Mission:
To build a fun, successful showcase for indie crafters and to nurture a supportive DIY crafting community
About our show: Urban Craft Uprising is Seattle's favorite craft show, established in 2005.  At UCU, fans can choose from a wide variety of hand-crafted goods, including clothing of all types, jewelry, gifts, bags, wallets, buttons, accessories, aprons, children's goods, toys, housewares, furniture, paper goods, candles, kits, geekery, art, food, and much, much more.
Each show is carefully curated and juried to ensure the best mix of crafts and arts, along with quality and originality.  This bi-annual show features over 150 vendors excelling in the world of craft, art and design.  Over the course of its 18 years, UCU has garnered so much attention that nearly 15,000 fans swarm to the show over the course of the weekend.
Hundreds of fans are lined up before our doors open to receive our famous swag bags full of goodies from our vendors and lovely sponsors. This show is free and fun for the whole family! We look forward to seeing you!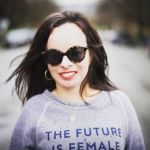 kristen rask
Kristen Rask opened a store called Schmancy in downtown Seattle in 2004.  She started curating an annual show titled Plush You! at the shop that soon got international recognition.  In its second year she received a book deal with f+w publishing to publish Plush You!: Loveable Misfits to Sew and Stuff.  Since then she has come out with 7 more books; Creature Crochet, Button and Stitch: super cute ways to use your button stash (f+w publishing), Yummy Crochet, Teeny Tiny Animal Crochet, Woodland Crochet, Wizard of Oz Crochet and Peanuts Crochet which was written up about on Martha Stewart.  She closed Schmancy after 11 years to focus on the growth of UCU.   She joined UCU in 2008 and still says it's her dream job.  When she is not organizing events you can find her crocheting, baking, or reading.  Craft organizing can be challenging but being able to work in the craft community is a dream come true.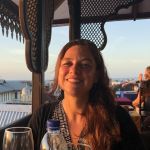 Lindsey Ross
Lindsey has been organizing UCU since its first show at the Seattle Center, in 2006. She fell in love with the job of organizing when she became Logistical Director of her Camp Miriam at the age of 21, and knew that her dream would be to manage the systems and intricacies of events in other contexts. A Seattle native, she took a hiatus from the city for a half decade to live in various locales from Israel to Ohio to Montreal, and then back to Seattle for a fateful year that intersected with UCU's establishment as a Seattle mainstay. She now lives in Portland and also owns  Yarnia, an online DIY custom yarn shop that she operated as a brick & mortar for 9 years. She loves the job of building an event from the ground-up, of thinking through all the "what-if"s, and preparing accordingly–whether it's at work with UCU, or at home planning a weekend campout, her own wedding, or a climb up Mt. Kilimanjaro.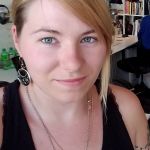 heather peek
Heather grew up in the beautiful and creative PNW, going to craft shows and shopping in small stores. Although she loves to craft, she has largely been in the management and production side of shows. Heather volunteered with Urban Craft Uprising at the age of 17 while she was studying geology. She always admired the way vendors share and/or collaborate but do their own unique thing and kept coming back to UCU! She went on to become UCU's first ongoing intern which eventually landed her a more permanent position with the team. When she is not working she enjoys playing with her various animals, adding googly eyes and glitter to just about everything, traveling and crafting. Working with all these creative folks is a dream job and she is excited to continue meeting new people on their own artistic journey!
THANK YOU TO OUR GENEROUS SPONSORS!