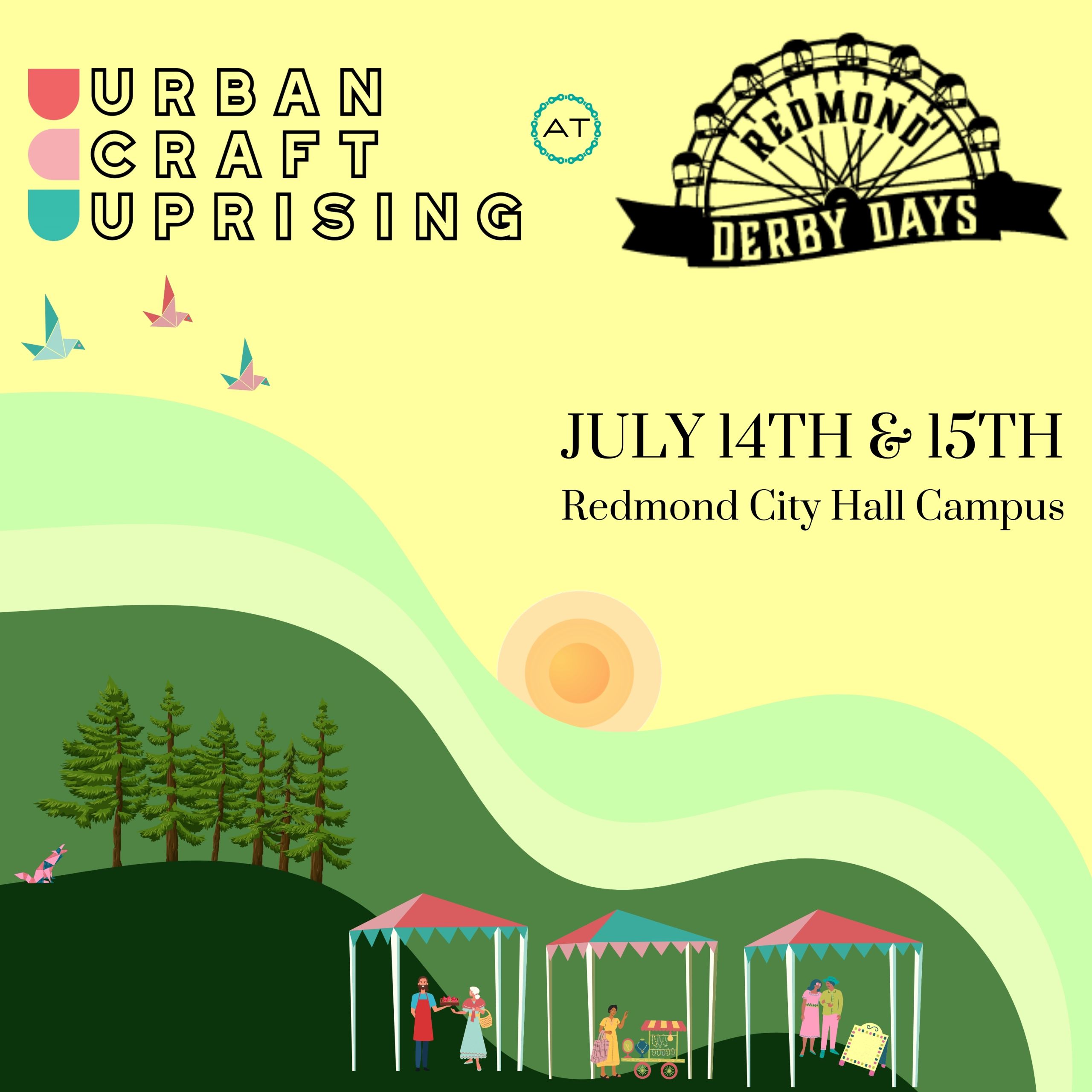 friday, July 14th & saturday, july 15th

redmond city hall campus
friday: 4pm-9pm
saturday: 10am-9pm

Derby Days is Redmond's historic town festival that began in 1940 as a parade and bike derby. Derby Days features the longest running community bike race in the US! This year's Derby Days will include main stage entertainment, a kids' stage and kids' zone, bike races and bike rodeo, a grand parade and kids' parade, a carnival with rides, a beer and wine garden, food, and more! 2022 saw over 35k people in attendance and we expect similar attendance in 2023.
Our Urban Craft Market will feature 50+ handmade vendors, as well as 10+ food trucks and booths!
VENDING INFORMATION
Dates: Friday & Saturday, July 14th & 15th
Vending Time: 4pm-9pm Friday; 10am-9pm Saturday
Load-In: 2pm-4pm on Friday
Load-Out: 9pm-11pm on Saturday
Craft Booth Fee: $225
Food Booth/Food Truck Fee: $200 OR 10% of sales
No electricity is provided.
This is an OUTDOOR show.
Booth Size: 10′ x 10′ raw space
Overnight security will be provided
The setting was great and it was wonderful seeing people gathering again. I loved the festival, especially the drone show, which I actually got to see at the end.
VENDOR APPLICATIONS ARE OPEN UNTIL may 15tH
AFTER THAT DATE YOU WILL ONLY RECEIVE A NOTIFICATION IF ACCEPTED OFF THE WAITLIST

jULY 14TH & 15TH

4pm-9pm friday; 10am-9pm saturday
redmond city hall campus