Urban Craft UprisinG SUMMER SHOW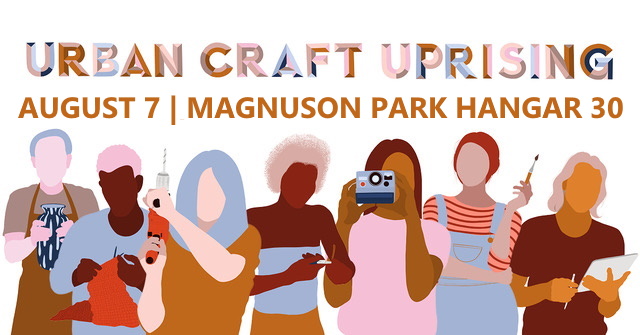 SUNDAY, AUGUST 7TH

MAGNUSON PARK HANGAR 30

10AM – 5PM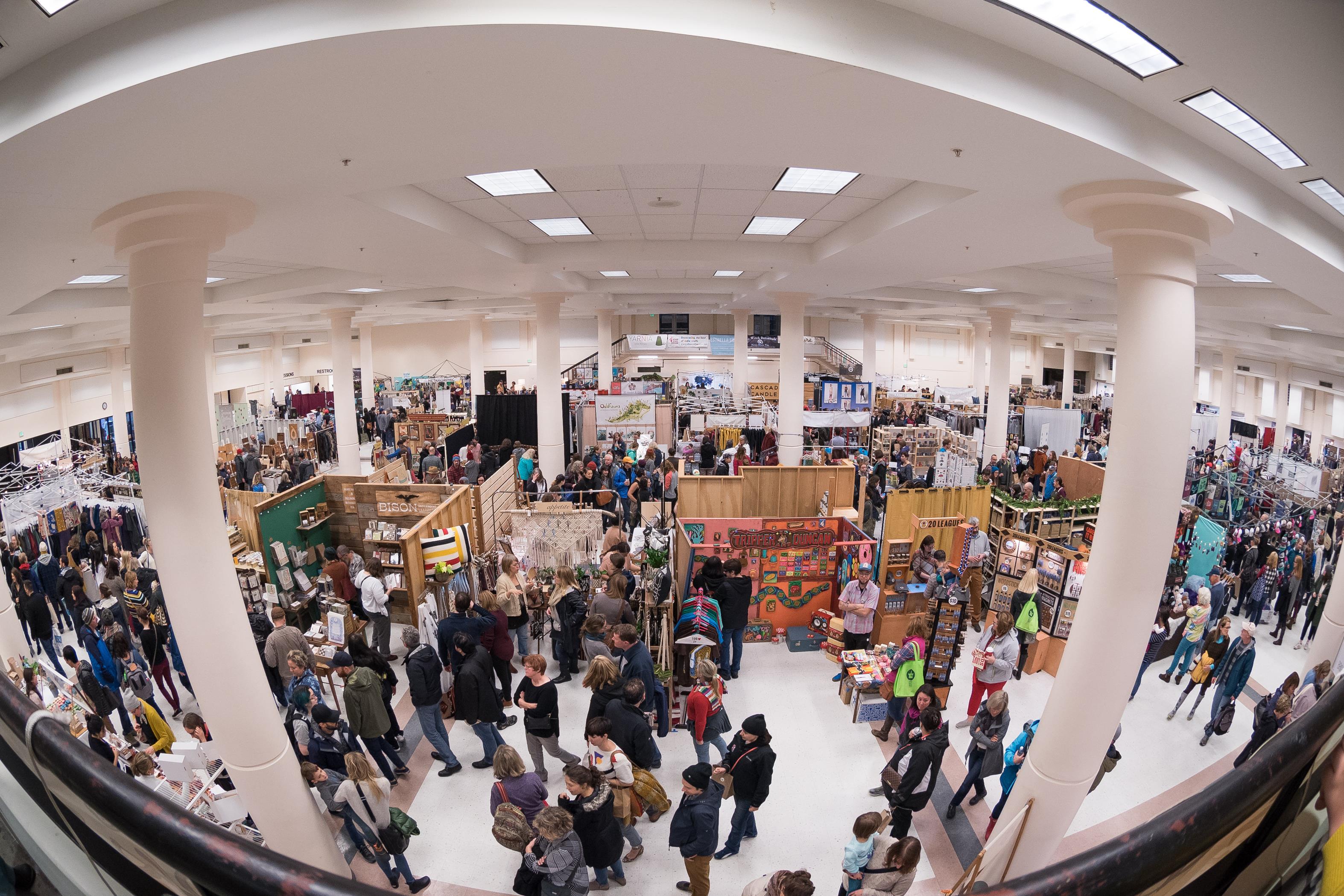 Some backstory about our show: Urban Craft Uprising was founded in 2005 to showcase the work of independent crafters, artists and designers — to provide a unique, high quality, hand-crafted alternative to "big box" stores and mass produced goods.
Since its early beginnings at its first holiday show with just 50 craft booths and overflowing crowds, Urban Craft Uprising now holds the largest indie craft event in Seattle and the Pacific Northwest with its Winter Show. In 2009, Urban Craft Uprising expanded its horizons to include a summer show, which has become an annual event, in conjunction with an exclusive wholesale event which allows our vendors to connect directly with wholesale buyers.
With COVID and all the events happening in the Seattle area in the summer, we are reinventing the wheel once again this year and will have our summer show ONE DAY ONLY! We hope to attract our fans to this new, bright location at Magnuson Park, which will also allow us to now include food trucks and other fun activities to make this a event your whole family will love.
Urban Craft Uprising aims to build a local (and beyond) community of artists, crafters and designers by organizing and providing events where indie crafters and artists can connect with their fans. In addition, Urban Craft Uprising promotes other community building activities, including our crafting shows, showcases, classes, events, Camp ThunderCraft, sponsorships, online presence and other local activities. To find out more about our show and stay in the loop about upcoming events, be sure to subscribe to our mailing list right here on the website.
VENDING INFORMATION
Date: Sunday, August 7th
Vending Time: 10am-5pm
Load-In: 7am-10am
Load-Out: 5pm-7pm
Booth Fee: $250 (5'x10) / $350 (10'x10) / $350 (food trucks)
Electricity is available for an additional charge
This is an INDOOR show.
For vendors who are just beginning the process of growing their business, and haven't had much craft show exposure, we are rolling out our Sprouts program! These are select shows in our roster for which we have created new sections, either with discounted booth fees, and/or the ability to choose only one day of vending instead of two. This is for emerging small businesses with a focus on those that are BIPOC/veteran/LGBTQ/disability-owned, as well as other marginalized communities. This program can also be for those who may not need the full scholarship help, but want to get their feet wet with craft show vending. Our "sprouts" are just beginning to grow, and we want to help them set some roots down!
At the Summer Show, the outdoor South Lot of the Hangar will be dedicated to our Sprouts! This is an area that will give vendors who are new and building their businesses an opportunity to vend at a lower cost, and for only one of the two days if they so choose. We expect the weather to be beautiful in July but our shows are rain or shine, and there is always a weather risk involved with doing any outdoor show, so you'll need to be mindful of this. The Sprouts' booth fee is significantly lower to reflect this, but we also think there will be some great advantages to this area as well! For example, the main entrance to the show is directly through this South Lot, so you'll be the first booths most fans will see when they arrive. And, we hope it's just a beautiful summer weekend! We will also have a small Sprouts section in the North Lot along with the food trucks and Sip & Savor Lounge, where emerging packaged and prepared food booths will have an opportunity to vend at this same reduced cost. We hope this opportunity introduces new, emerging businesses to the craft show game and instills a love for the community and for our fans. We can't wait to watch you grow.
I've probably said this before, but your volunteers are the absolute BEST. so attentive, kind, and helpful. I just want to give all of them big hugs! They make such a big difference especially because I'm usually alone at shows.
GETTING HERE
Visit this page for driving, biking, and transit directions to Magnuson Park, as well as information about parking. While parking is free at Magnuson Park, we strongly encourage you to help us cut down on traffic and congestion by busing, biking, or carpooling to the show!
AUGUST 7TH

10am-5pm

Magnuson Park Hangar 30

Free Admission! 
VENDOR APPLICATIONS ARE OPEN UNTIL april 18th

MEET THE MAKERS
Take a sneak peek before the show!